I received the best swap gift last week. I genuinely could not have chosen a better hand made gift for myself. So first of all Thank You to Starrley - go and check out her blog here .
Now
I was having dog issues when the postman knocked and I desperately needed to take my mind off of it so it couldn't have been better timed. ( Lets just say that our neighbours poodle got into our garden and my boxer was rather pleased to see her...nobody should have to deal with boxer/poodle love first thing in the morning!) Anyway...
The first thing I saw was a card with this image: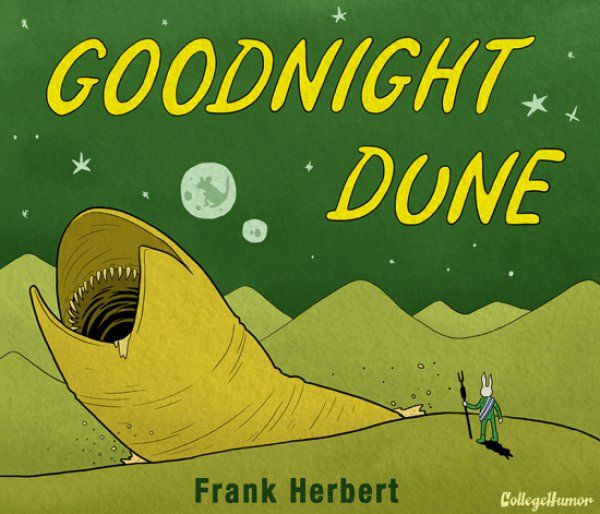 Now this was exciting enough as I love Dune, and when I listed it as one of my best games/books etc I really didn't think many people would have got it. So this card alone cheered me up,
then I look at the framed item and all I can say is WOW!!!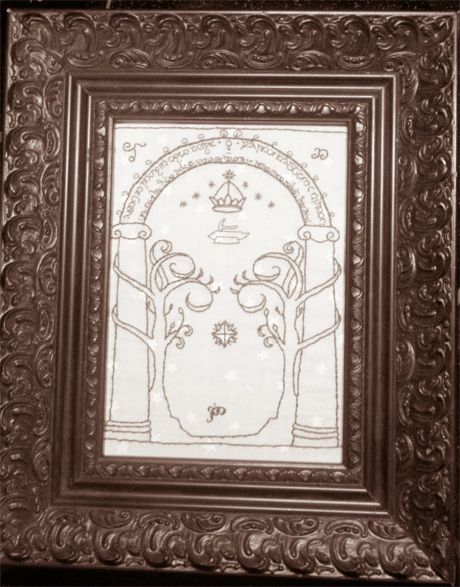 The Framed Door to Moria
This is so beautifully stitched and just looks so right in the frame. Also this was sent all the way from Texas so the fact that she actually added the frame is so lovely because it would have increased the postage by a ridiculous amount.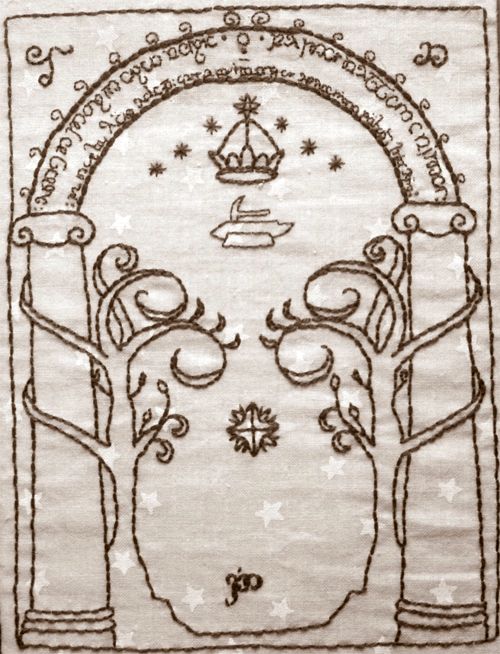 The Embroidered Door to Moria
The elvish on this is tiny and detailed and done so neatly. I know that I am being overt with my praise but I still can't believe someone sent me this, so so so happy with it!
Also for a quick comparison, this was the image that it was based on:
The Door to Moria
If there was ever an incentive to hurry up and get my map done, this was it!